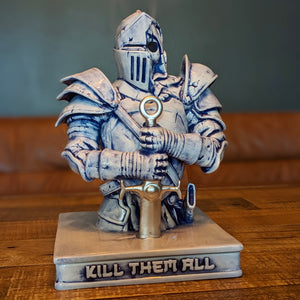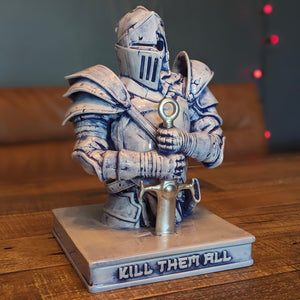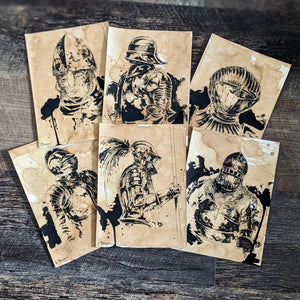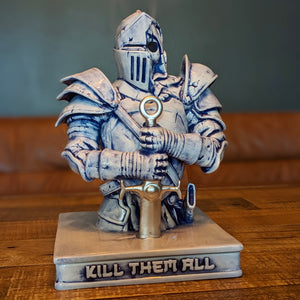 Massiveface x Mighty Jaxx Knight Hell Chamber
Limited edition collaboration with Mighty Jaxx, taking my original art and creating a gorgeous ceramic incense burner. The piece is quite large and delicate, the sword is metal and fixed in place. The holes in the helmet and chest allow smoke to pass through in a very visually appealing way. 

Each sculpture is so carefully packaged that I can't sign the piece itself but it will come with a random coffee stained original ink drawing. Each sculpture also comes with a verification key chain to ensure legitimate copies if the design is recreated.

Please include a contact number for courier services.
Only 9 available for sale.
Postage will be tracked, £10 UK, £50 international.
Hight 27cm Width 16cm